A Waltz Around Seattle
In this first of many posts about Seattle, I wanted to just give a glimpse at how we spent three days in the Emerald City. After not taking a real vacation all year, Kim and I desperately needed some good, relaxing fun. Our friends in Seattle didn't disappoint.
Being Kim's first time in Seattle, no trip would've been complete without a stop at Pike Place Market. One of the best people watching spots I've ever encountered, Pike Place has something for everyone. Definitely sample some of the fresh seafood, we chose oyster shooters for a little snack, and take your time strolling around. It could easily be an all day destination if you let it.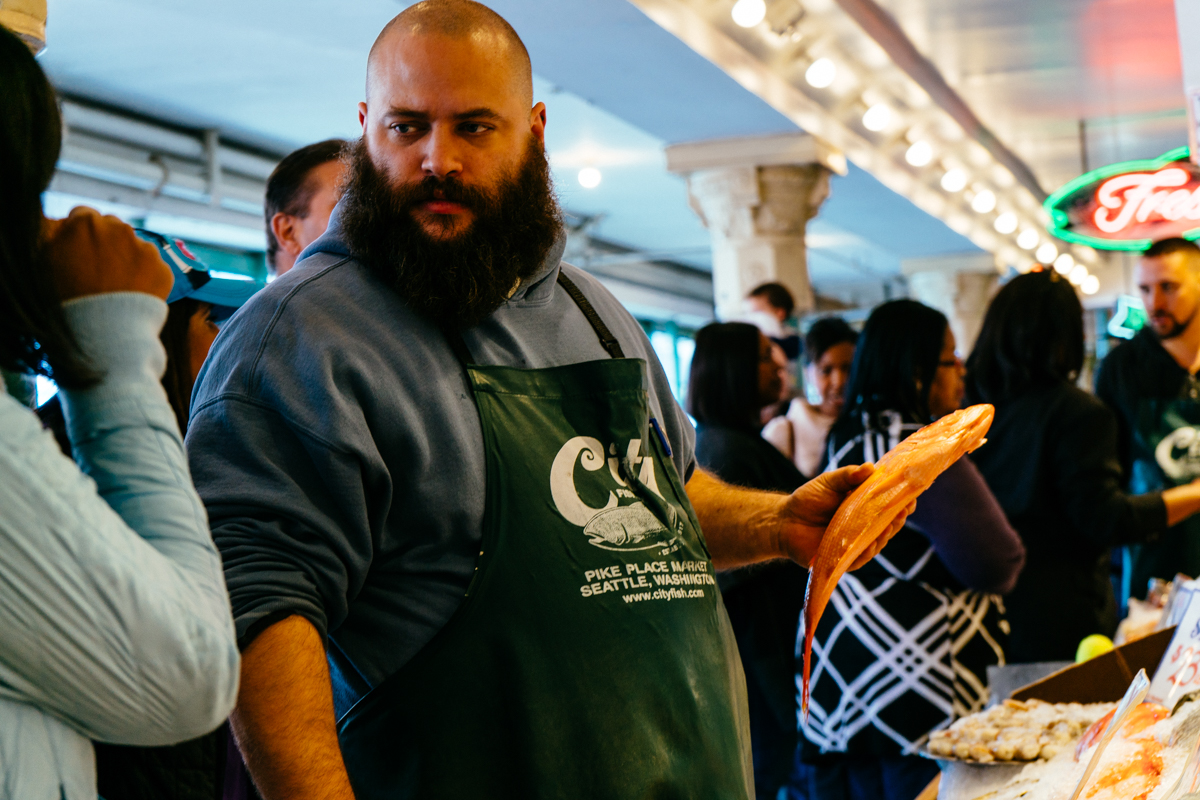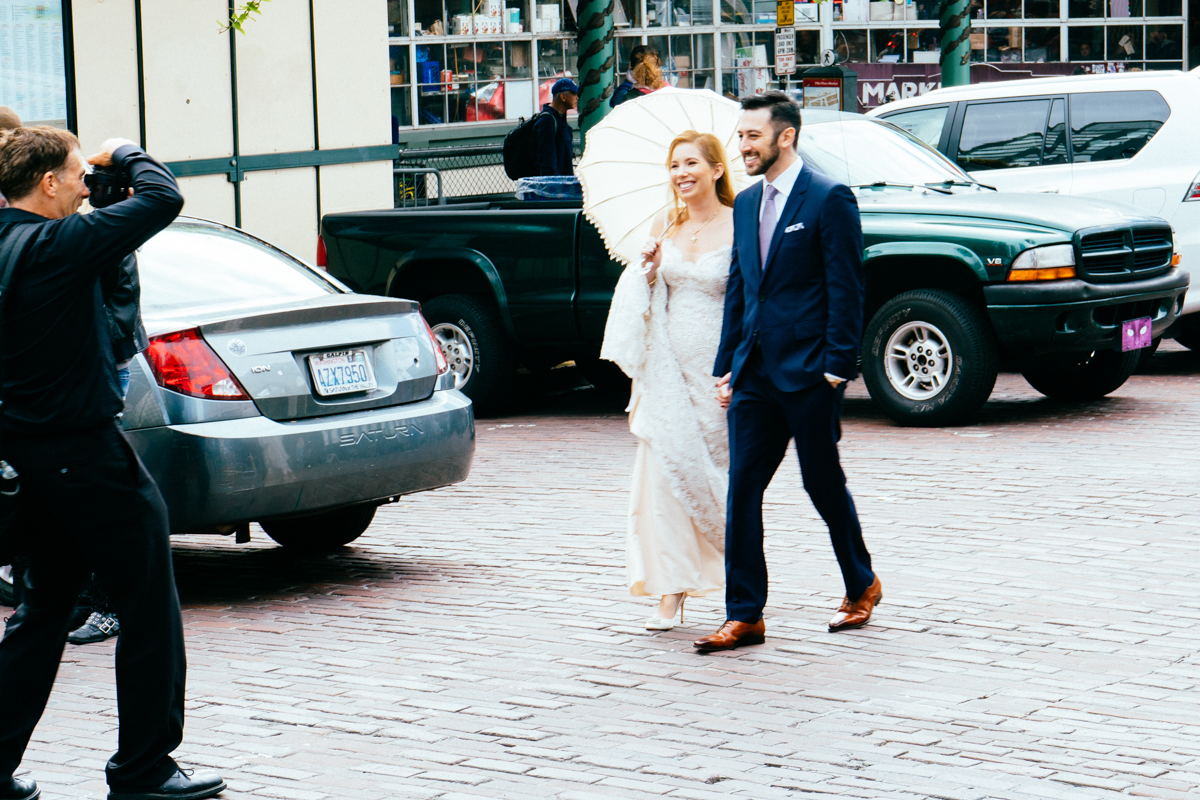 We even managed to run into a wedding party taking photos before heading off down 1st Ave. to the Goorin Bros. Hat Shop. More of a personal pilgrimage since they don't have stores here in Houston. When heading to the Pike Place area, consider taking public transit as parking is scarce and can be pretty expensive.
After picking up some wine, goat cheese, fresh baked bread, falafel and donuts, we jumped on the nearest bus and headed over to the Seattle Center for a little downtime.
At the Seattle Center you'll get an up close and personal look at the Space Needle, enjoy some lovely park area and even get to see the coolest radio station, KEXP Seattle. Add this to any Seattle itinerary for an easy, relaxing day.
Of course I had to make a quick stop into Emerald City Guitars to sample one of the best vintage guitar collections anywhere. Above you can see my friend Daniel J. Wood trying out an early 60's Fender Jaguar. The staff are awesome and love to talk about the collection. It's a must see if you're a music nerd like me.
Heading up north, the Fremont area is full of eclectic and fun shops, including the Sunday Market where you can feast on lots of different types of cuisines, find that perfect vintage t-shirt and then sit along the Fremont Cut that connects Lake Union with Shilshole Bay.
And last but not least, no trip to Fremont is complete without a visit to the Troll. Quite possibly the quirkiest thing in an already quirky part of town, the Troll is about as random as you can get. A great picture spot, especially if you have kids.
That's it for now, but there'll definitely be more to come covering the different places to eat, parks to sit at and more. Easily one of my favorite cities in the US, Seattle is always worth another visit.
Gear Used